Most Expensive House In India
1.Mukesh Ambani/
Antilia – $2 billion (12,000 core)
The most expensive home in India belongs to the richest man Mukesh Ambani ,Antilia chairman of Reliance Industries .It consist of 27 floors out of which 6 floors are for parking and top  floor consist of 3  helipad total area in which building is spread 400,000 square foot.It is designed via Chicago-based company, architect Perkins  . It is also one of the most expensive house in world.
It consist Parking of 168 Automobile,yoga studio, Swimming pools,9 elevators and 3 helipad on roof,cinema hall .It also consist of 600 workers to hold billionaire s home .It is located at Altamount street, Mumbai .
2 . Shahrukh khan/
Mannat-200 Core
The Badshah of Bollywood and one of the richest person Shahrukh Khan also have one of the expensive home in India .It is located at seaside Bandra ,Mumbai.The name of the house is "Mannat" .The entire bungalow has super interiors .Shahrukh khan also has private office in his bungalow.
3. Ratan Tata /
150 core
One of the respectful Industrialist and simple living person in world Ratan Tata. He start living lavish life in 2015.His home is at colaba which is spread in 15,000 square feet area ,it has 3 floors sea facing also has a swimming pool with a gym, sun deck, and a spacious lobby.  .The mansion consist of all luxurious and lavish features for one of the most respectable Industrialist .
4 Anil Ambani /
Abode -5000 core approx 
The Ambani brothers make it to the top of this list, with Anil Ambani having a home called Abode constructed, which is estimated to reach a cost of Rs 5000 crore and evenmore. Anil Ambani house is trying to catch his brother even in the race of luxurious home. His new home is going to be Abode – currently under construction. Reportedly the cost of the building is reaching 5000 Crore Rs. which could increase. If this is true, then two Ambani brothers will own two most expensive home in the world.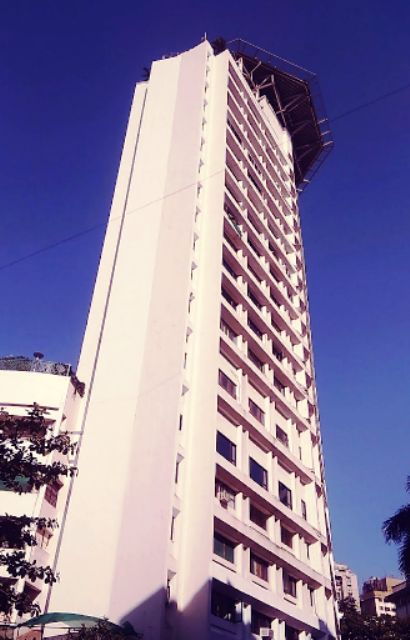 5. Rana kapoor/
120 core
One of the famous personality in banking sector founder of Yes bank and neighbour of Anil Ambani  It consist of six apartments but kapoor family plan to rebuild it.
6.Raj kundra /
Kinara-100 core
Raj kundra husband of famous Indian actress of bollywood Shilpa shetty owns the marvelous home name d kinara which is sea facing .The house is huge with one of the most imported interiors .