TIPS ON HOW TO REDUCE ELECTRICITY BILL
REDUCE BILL AND SAVE MONEY
We can save money and mother earth by following some tips when it comes to energy. For this ,small changes we want to do at our home and making some habit which should we stickily followed .
"When we make an habit things start changing"
TIPS TO REDUCE ELECTRIC BILL
 AIR CONDITIONER 
As in summer A/C gives us a huge relief from heat but it also use lot of electricity to keep us cool and add huge amount in our bill. Instead of turning a/c temperature at 18 degree  we should keep a/c degree  22-24 and  so.It will ensures decent temperature in house also and will help in reducing electric bill .
 Change your air filters regularly Dirty air filters clog free flowing air, and make your AC work harder.
Check for thermal leakage of rooms, while using Air conditioner. Get thermal insulating wallpapers for bedrooms (they look stylish and can save AC power consumption).
NO STAND BY
Make an habit ,after watching your movie/serial do not keep your TV ON STAND –BY as, they slowly adding up to our bill .Switch off if they are not in use .Even when we plug in laptop ,mobile charges in and not charging them ,they end up in adding small amount .
REFRIGERATOR  
Refrigerator take up to 20 % of our electricity consumption .keep the knob turned to a low setting and replace the seal of Refrigerator at regular interval to make sure that cold air doesn't keep leaking from there.
Doing regular maintenance checks will keep the coils running clean, saving  money also .
DIMMER SWITCHES
Install dimmer switches so that amount of light can be controlled and can be adjusted .By this we can use  the most appropriate amount of energy.
 CLEAN WINDOWS
In winters  Allowing as much natural sun to come through will heat up the house.
TURN OFF THE LIGHT
When you leave a room, turn off the lights!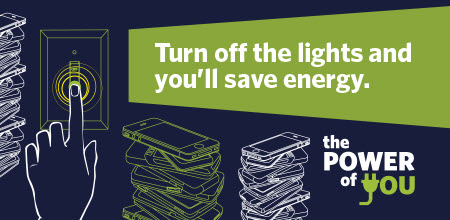 TURN OFF THE FAN 
If A/C is running ,there is no need to have two energy sources going that same time.
 CHANGE YOUR BULBS
Switching to energy efficient light bulbs are a great start to saving on your energy bill. Not only will that reduce the amount of watts used, but they last a lot longer too.
USE SLEEP MODE
Spend a few extra money to buy computer peripherals like scanner, printer that goes into sleep mode automatically or turn off when it isn't being used.
TECHNOLOGY WHICH CAN SAVE MONEY   
INSTALL SOLAR PANELS:

  This  option may not be for everyone for its somewhat costly measures, but there's nothing better than running on solar power for the environment and for your wallet. If we wish to cut your energy savings by more than 75%, this is the way to go.